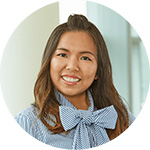 "The program is designed to fit your schedule, and you will still learn what you would learn in an on-campus program, but you can still be a full-time professional. If you are self-motivated, this program is perfect."
Lily Yeung, Masters of Science in Finance alumna, Senior Financial Analyst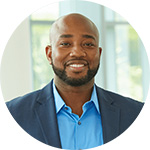 "At least half of the students had not played organized sports before. I had to build the team and teach the students from scratch. We have come a long way since then. We have gone to the playoffs several times."
Guy Augustin, MSED – Sport Administration student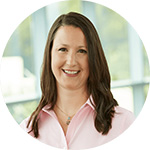 "The Master of Professional Accounting program is perfect for someone has or family or full-time job the program. It offers flexibility and convenience and the support you receive is invaluable."
Julia Annesser, Master of Professional Accounting student, Accountant