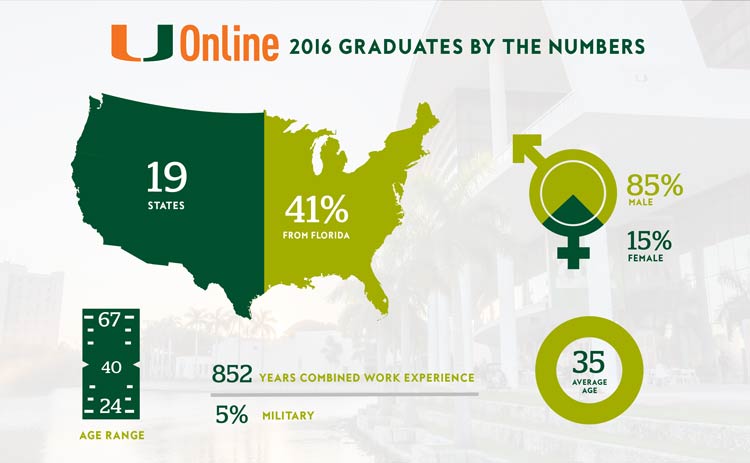 UOnline students come from diverse professional and personal backgrounds, and our students bring their unique perspective to each program. This year, the graduates came from all over the country, had several decades of combined work experience, and were between the ages of 24 and 67.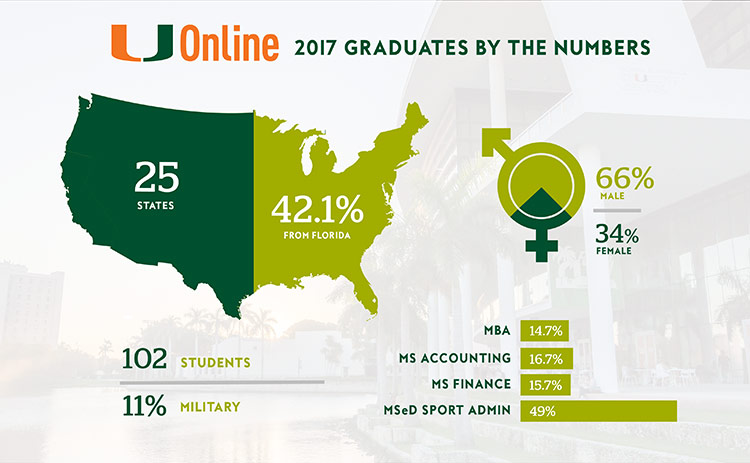 The spring graduates of 2017 included 102 students from the Master of Business Administration, accounting, finance, and sport administration programs. Students came from 25 states, one country, and 11 percent were military members.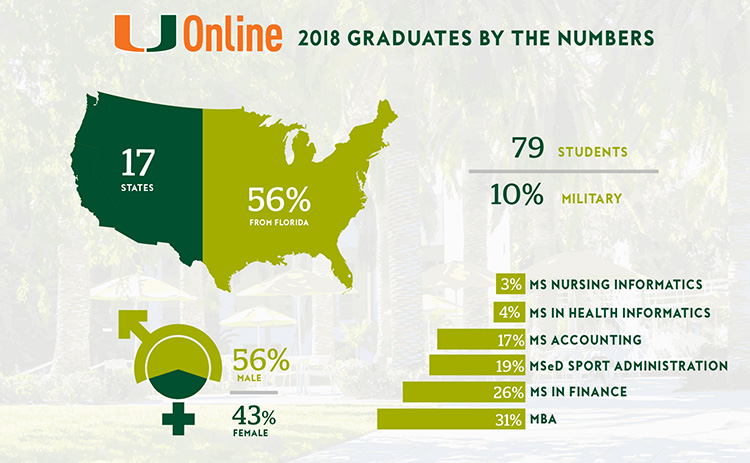 The UOnline Class of 2018 is a diverse group of individuals. They represent women and men from 20 different states in the U.S., professionals with work experience ranging from one to 41 years in a variety of industries, and members of the U.S. military, including active-duty soldiers and veterans of the Air Force, Marine Corps, and Navy.